Magic Jigsaw Puzzles is the best multi-piece jigsaw game for Windows computers. You can play free Magic Jigsaw Puzzles on Windows 8.1 and Windows 10.
---
The latest version of Magic Jigsaw Puzzles adds many interesting puzzles. This game is both intellectual and entertaining, helping you kill time, relieve stress and play games anytime, anywhere. Colorful photos by theme, smooth background music help players to forget about everyday worries and sink in the world of rich lines and colors.
In Magic Jigsaw Puzzles will have levels with increasing challenges, start from the easy level for new people and become a jigsaw master. Besides, you can also create quizzes with your own photos and share them with friends or the game community. Join weekly tournaments and games, compete with rivals from around the world.
Collection of puzzles in Magic Jigsaw Puzzles are paintings of many topics such as animals, portraits, natural landscapes. Along with that is a great music store, serving the music needs of everyone, in every circumstance. The game has a simple control mechanism that easily solves puzzles.
Features of Magic Jigsaw Puzzles for Windows
– Is the most famous puzzle piece game for computers.
– Provide many beautiful, high quality images.
– You can download more free mosaics packages.
– Update photo library regularly.
– Choose 5 different difficulty levels (maximum 630 pieces): start with the lowest level and gradually improve your jigsaw ability.
– Can move puzzle pieces in groups.
– Rotation mode creates more challenges for high level players.
– Can create mosaics from personal photos.
– Every day there will be a special photo for you to try.
– You can join multiple pictures at once and track progress.
– Easy control with mouse or gesture on touch screen.
– Allow preview your work.
– Choose difficulty level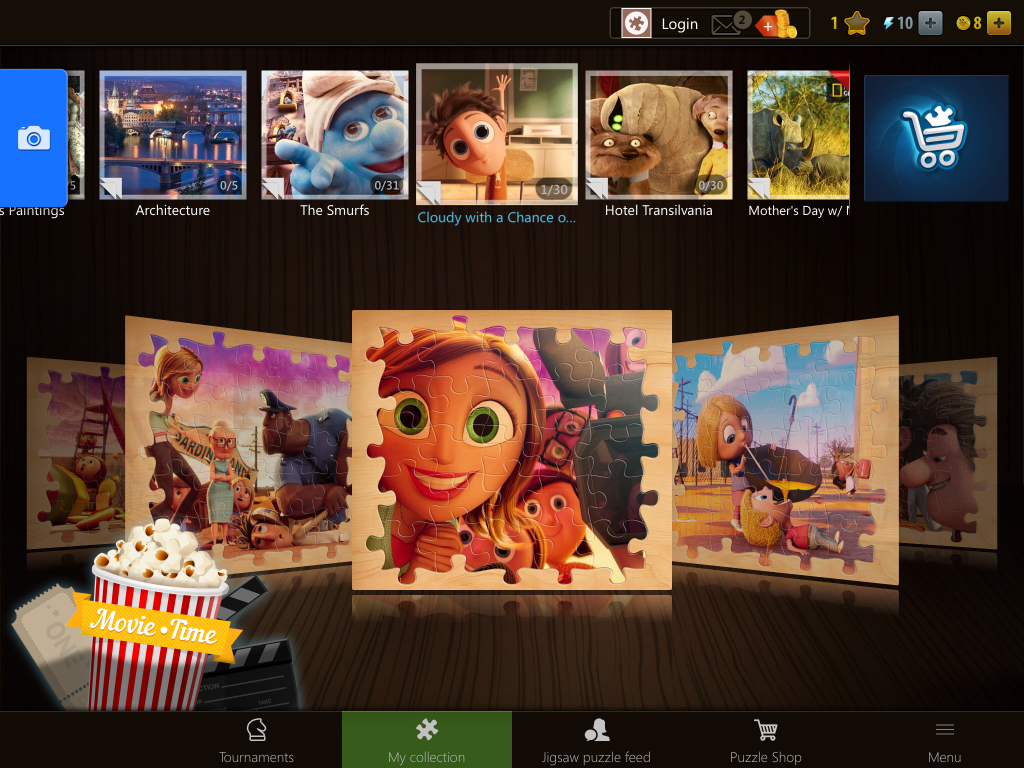 You can choose the game modes in the game Magic Jigsaw Puzzles for free, such as Classic Puzzles – jigsaw puzzle at 4 basic levels, Quick Puzzles – match timers, Puzzle of the Day – puzzles selected in the day … For each photo, users have the right to choose the number of puzzle pieces according to 5 levels to challenge themselves. Start with 35 pieces for new players and conquer extremely difficult 630 pieces!
Lester Newman February 14, 2019 My Bloganimals, Classic Puzzles, puzzle game, Windows Read more >