For Chrome users who often want to take a break during the day or want to have relaxing moments after a stressful time, experience the following top 15 puzzle games and brain teasers.
---
1. Sudoku
If you love Sudoku, this Chrome version is a great choice. You have 4 levels of difficulty to choose from, including Easy, Medium, Hard and Expert. After that, just select each small square position and fill in the number so that every 9 big square, 9 columns and 9 rows have full numbers from 1 to 9 without duplication. You can also use pencil for note mode.
2. Make All Equal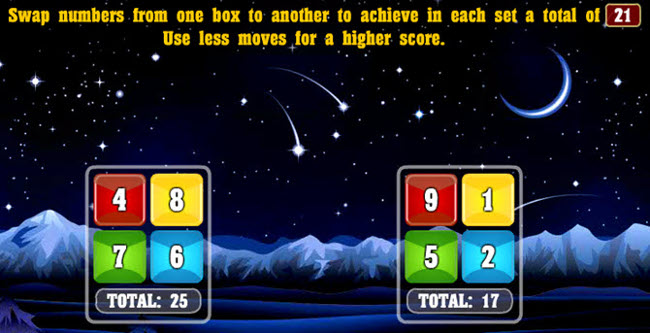 Another form of digital game – Make All Equal is a challenge. Your goal is to exchange numbers from one box to another to achieve a certain sum. The numbers used and the sum should never be the same. And you will get a higher score if you use the least number of moves possible.
3. All-in-One Mahjong 2
All-in-One Mahjong 2 is another great choice for Mahjong fans. The game has 2 time modes and scores, 12 color backgrounds and different brick styles. You can also choose from a variety of layouts like dinosaurs, skulls, beetles, or aliens.
4. Rainbow Lines
Perhaps you like pairing games over Mahjong, so Rainbow Lines is a fun and colorful option for you. In the campaign of this puzzle game, you remove the balls in the board by forming lines. Match four balls of the same color horizontally, vertically and diagonally to remove them. With each turn you go, many balls pop up from the board, so move wisely.
5. Mystical Bird Link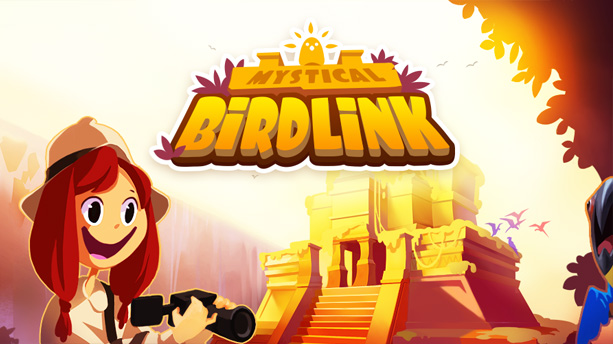 Mystical Bird Link is another interesting game. While it is similar to Mahjong, the difference here is that the matching of the bricks is extremely simple without the other bricks interfering, but you will have a time limit.
6. Free Elegant Jigsaw Puzzles
Free Elegant Jigsaw Puzzles offers you many topics from city landscapes, landscapes to animals. Each topic contains many puzzles. You just need to move the puzzle pieces to form a complete picture.
7. Daily Jigsaw
For an authentic jigsaw puzzle option, Daily Jigsaw is a great game of Chrome. First, choose a puzzle cut from 6 to 192 pieces with many options in between. Move the pieces into place to form the image and you will hear a slight click when connected correctly. This game uses puzzle pieces that look like what you use in physical jigsaw games.
Chrome Online Store offers a lot of puzzle and logic games. There is almost too much to choose from, so you won't know where to start. Hopefully, this list above will give you great games to test your problem solving skills as well as give you relaxing moments.
Lester Newman January 9, 2019 My Bloganimals, brain teasers, digital, landscapes, puzzle pieces Read more >